GlitsaMax Product Description:
Professionals working with hardwood floors know how important the last coat of finish is. That's why so many turn to GlitsaMax. This product is a two-component waterborne urethane floor finish that offers to provide floors with durability, a level and uniform finish, and a look everyone will notice.
GlitsaMax Recommended Uses:
The use of GlitsaMax is especially recommended on residential and commercial hardwood floors. The high tolerance GlitsaMax gives to floors makes it ideal for use in places that experience high levels of traffic every day.


Physical characteristics of GlitsaMax:
Ingredients- Water, polyurethane resin, N-Methyl-2-Pyrrolidone, Ethylene Glycol Monopropyl Ether,
Diethylene Glycol Monobutyl Ether, performance additives
Color: clear
pH – 8 to 8.5
Solids – 33% (with Parts A and B mixed)
Viscosity – (#4 Ford cup @ 25°C) 38-42 seconds (with Parts A and B mixed)
Density – 8.70 lbs./gallon
VOC - <350 grams/liter
Sheens – 50-55 for Semi-gloss, 30-35 for Satin, 10-15 for Ultra-Matte
Stability – 1-year shelf life in unopened container
Packaging – 1-gallon plastic container


Application characteristics of GlitsaMax: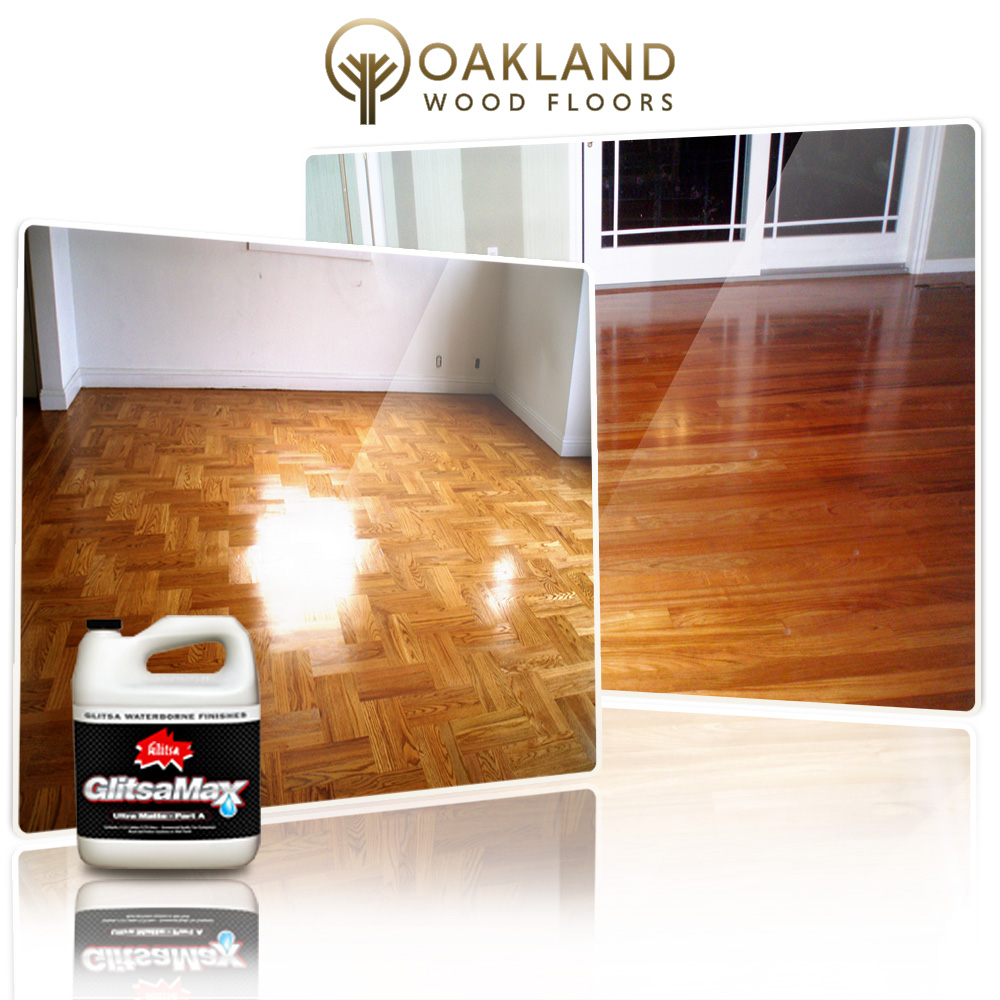 Clarity – Clear to translucent when dry
Flow and Leveling – Excellent
Drying Time – Able to apply next coat within two to three hours
Flashpoint - <200 (with Parts A and B mixed)
Coverage – 300-400 square feet per gallon
Maximum Cure - 100% in 7 to 10 days
Pot life – 4 hours after parts are mixed


Application and Maintenance for GlitsaMax:
It is imperative to understand the details of the GlitsaMax application process in order to achieve the ultimate result on the hardwood floors. Study the label on the product carefully to get a firm grasp. To get the best results, apply two coats over a sealed surface. If you have further questions about the application process, call Glitsa at 1-800-527-8111 or go to Glitsa.com.

To maintain your floors, prevent build up and periodically dust mop with the proper tools. Use protectors on the feet of the furniture. When wear is visible and deep cleaning does not solve the problem, recoating may be necessary.


Recommended Application Tools: 3/8" Nap Roller, T-Bar or Brush

Oakland Wood Floors assures that you will get the best installation and care for your hardwood floors. Being licensed members of the NWFA means we have a full knowledge of quality products, like GlitsaMax, and the tedious processes that come along with them. This allows Oakland Wood Floors to guarantee quality service — including the use of our dust-free sanding and refinishing system — at a price friendly to your budget. Use our hardwood calculator today to see just how affordable hardwood floors can be for you. We also encourage you to look at our numerous customer testimonials if you are still not convinced we are the best choice for you. We take pride in the work we have done, and continue to do, in the state of California — let us at your hardwood floors to our list. Call us at 866-670-1239.